For the Insomniac, Series Part 3 of 3: When it...
6) Go to sleep earlier. You probably wake up later than you desire because your body has been accustomed to sleeping for a certain amount of hours. Keep a consistent sleep schedule and remember, the earlier you sleep, the more hours you'll be able to fit in, and the earlier you'll be able to wake up. For example, if you know that your body needs at least 6 hours of sleep before you can...
For the Insomniac, Series Part 2 of 3: You snooze,...
4) Don't hit the snooze button! We're probably all guilty of this but we need to stop. Although you may think that the extra 5-15 minutes will help you, it will actually make you feel more tired and groggy. Hitting the snooze button will also become a nasty habit. If you're annoyed of your alarm tone, try to change it so that it won't negatively affect your attitude when...
For the Insomniac, Series Part 1 of 3: Cut the...
With the cold, wet weather in Toronto, we don't blame you for being in hibernation mode; however, as the old saying goes, "the early bird gets the worm" so we've compiled a series of tips tricks to help you get back into the habit of waking up earlier and getting a better night's rest! 1) Mind the caffeine. So we all know this one already - caffeine keeps you awake,...
10 tags
3 Steps to Creating an Awesome Company Culture
1) Create a compelling vision (think memorable, short, and sweet) and communicate this vision with your (potential) employees. It's crucial to hire the right people for the job and who "fit". During interviews, consider asking "What inspires you?" and look for the people who have a vision parallel to your organization's. Also, when you're welcoming new...
9 tags
Social Recruiting
In 2012, Bullhorn Reach conducted a study on social recruiting activity and the social media platforms most used by Recruiters: LinkedIn, Facebook, and Twitter. Are you in our networks?
17 tags
13 Powerful Networking Tips and Tricks (Part 3 of...
Here's the end of our Power Networking Tips - try using these at your New Year Eve party and let us know how it went via our Twitter - @Hireglyphics! 10) Give a firm shake. A firm hand shake should be accompanied by eye contact and good posture which will convey confidence. However, be careful not to crush the other person's hand, or be too timid with the shake. A good rule of thumb is...
22 tags
13 Powerful Networking Tips and Tricks (Part 2 of...
Your network is your net worth. 6) Arrive early. Absolutely resist the urge to delay your attendance. We understand that you may be nervous going into the room but try to arrive approximately 10 minutes at Registration before the event begins. Walk around the premises to become familiar with the environment if you need but remember that it will be a much calmer environment and ultimately easier...
10 tags
13 Powerful Networking Tips and Tricks (Part 1 of...
By now, we've all heard that networking is essential to furthering our careers; however, we at Hireglyphics understand that networking events can be pretty daunting. Some people think interactions at networking events lead to insincere connections but here are some tips to help you stay sincere, and thrive at your next opportunity. Stay tuned next Tuesday for more tips and tricks! Tip #1:...
19 tags
Series: Job Seeking Tips (Part 10 of 10)
We have come to the end of our Job Seeking Tips and perhaps you've discovered that even after all the research and interviews, you don't want to work for an employer - and that's okay. Consider this last tip. 28) Start your own business. Maybe you weren't a "good fit" for a of couple companies, but who says you have to work for the big boss anyway? Self-employment can mean freedom, more...
22 tags
Job Seeking Tips (Part 9 of 10)
We're nearing the end of our series, and assuming you have successfully completed Job Seeking Tips #1-24, here are a few more tips you should consider. 25) Stay persistent. Job searching and campaigning all day can be hard work and there may be times when you will get discouraged, but don't let the negative feelings take over your enthusiasm. Take an entrepreneur's approach - if your initial...
18 tags
19 tags
Job Seeking Tips (Part 8 of 10)
By now, you should already have an updated resume, a stack of business cards ready to leave your holder, quality contacts, and a vast amount of knowledge about the industry where you'd like to work. Now what? 22) Plan and conduct a job search campaign. Target your success date and decide how much time you can put into your job search per week. You can plan a strategy towards your target...
18 tags
Job Seeking Tips (Part 7 of 10)
Happy Monday-beginning-of-the-week-so-no-more-excuses Job Hunting Day! Let us know how you're doing and if you need any help. Enjoy Part 7 of 10! 19) Show your face. This one almost seems obvious, but many people don't show up to their interviews because their nerves get the best of them. Don't let that be you. Showing your face can help your potential employer better remember you as a...
14 tags
Series: Job Seeking Tips (Part 6 of 10)
The week is almost over and we're a little more than half way through our job seeking series - did you achieve any of your job seeking goals with our tips? Let us know in the comments below and how we can help! 16) Target your potential employer. To begin, research and make a list of all the organizations where you would want to work. This research could mean from your personal knowledge...
14 tags
Series: Job Seeking Tips (Part 5 of 10)
Today is the last full day during your long weekend to dedicate to job seeking so let's make the best of these tips below! 13) Learn to Job Search. First, search for the jobs that interest you. Investigate in these job descriptions, and learn more about what you need to qualify. Second, use keywords and look for jobs that match your skills and qualifications. Third, leverage employment...
21 tags
Series: Job Seeking Tips (Part 4 of 10)
Happy Monday! Here's part 4 of our 10 part series on Job Seeking Tips posted Mondays and Thursdays. 10) Business cards are inexpensive and impactful. Business cards are used for self-promotion, and ties into to Tip #3 about networking. Be sure to always have a stash of nice quality business cards (think 16-18 pt) ready to go because you never know who you may meet and you want to make a...
15 tags
Series: Job Seeking Tips (Part 3 of 10)
On Mondays and Thursdays, we post Job Seeking Tips to help you with your job hunt. Don't hesitate to ask us if you have any questions, or tell us if you're currently looking for a job - after all, we're permanent Tech Recruiters at Hireglyphics. 7) Check yourself before you wreck yourself. Before you apply for any position, prepare a list of references who you think would recommend you. Don't...
14 tags
Series: Job Seeking Tips (Part 2 of 10)
This is part 2 of our 10 part series of Job Hunting Tips posted on Mondays and Thursdays. Let us know if you have any questions, and happy job hunting! 4) Target your resume, and be prepared. You should personalize your resume for each position before you apply, and if you can, tailor it for your potential employer as well. This can help a potential employer determine if you will be the right fit...
14 tags
New Series: Job Seeking Tips (Part 1 of 10)
Looking for employment is never easy - especially if you've recently graduated and don't have a lot of industry related experiences under your belt. This isn't to say that there is no hope for you in finding your dream job, but here is part 1 of our 10 part series of Job Seeking Tips (starting next week, posted Mondays and Thursdays) to improve your job hunt. We hope this gives you the...
20 tags
Employed, and Looking?
You are an ambitious employee looking to get through the glass door, but where do you begin looking for new and bigger opportunities and what should you keep in mind? Here are 5 tips to get you started. 1) Don't Hunt on Company Time. You're not at work for your own personal gains, not to mention if you get caught, you run the risk of losing any positive references. With that being said, don't use...
Work at Hireglyphics
We're positioned to become the leader and preferred recruitment vendor in Canada's Emerging Technologies market, having built strong (and many, exclusive) relationships with some of Canada's most coveted and exciting start-ups and emerging technology leaders. The account manager position requires well-honed selling and negotiation abilities, a documented track-record of superior...
Social Scratch
Toronto, ON (June 30, 2011) – Social Scratch, a new, social media platform that allows avid social media users to monetize their online influence by sharing information about brands and products they are passionate about launches next week in Toronto. Scratch, synonymous with influence, credibility, and currency is integrated with social media to allow brands to utilize the influence of avid...
Steam Rolling Ahead!
The race to be the smart phone of choice continues and it looks as though Android is walking away with this one. Keep in mind that the Android is spread across several different devices whereas Apple's OS is only on 1 device. I heard news of Apple releasing the iPhone 5 sooner than expected. I am assuming market share is the reason behind it. I could be wrong though….but then again,...
What's in a Resume?
In the highly competitive world of "Resume-one-upmanship," Business Insider published this web article on the "13 Insanely Cool Resumes That Landed Interviews At Google And Other Top Jobs." Now, being in the Interactive and Tech recruiting industry we see our fare share of resumes. We get a blend of run of the mill templates, and left of centre creative layouts. However,...
Bienvenue Montreal!
In our continuous quest to be the tech recruiter of choice in Canada, Hireglyphics has recently set foot in glorious Montreal, Quebec. Montreal is Canada's second largest City with a population of 1.6 Million (roughly) and is home to industry giants the likes of Bombardier, Bell Canada and Google Montreal. The video game industry is also booming in Montreal since 1997, coinciding with the...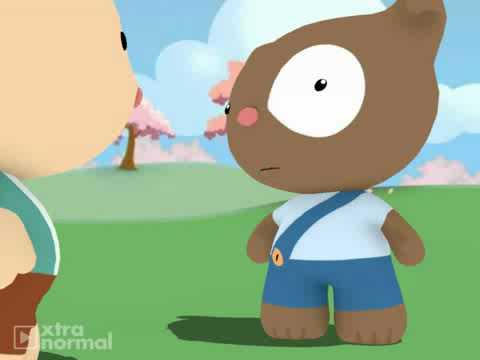 Masters of the Geosocial Universe.
Tech Crunch (more specifically Interactive Agency JESS3) has provided yet another fun little tidbit of useful statistical information. Great "Intergalactic" approach to charting this. One thing has me scratching my head though…How is Friendster still on this list? View full article HERE
We've made the leap to MacBook Airs!
Hireglyphics has now exclusively switched over from a static PC environment to mobility via the MacBook Air. Out of office meetings have never been sexier.
The race for supremacy continues...
The tablet market is about to heat up. Today at the Reuters Global Technology Summit, NVIDIA CEO Jen-Hsun Huang predicted the rise of the Android tablet. In true "Nostradamus" fashion, Huang declared that the Android tablet "will surpass the iOS-powered Apple iPad" in just 30 months. View the full article HERE
Hireglyphics takes the Rogers Centre
A few of us had the pleasure to take in the Jay's 9-3 stomping of the Boston Red Sox on Wednesday. We tried to start the wave on several occasions but were unsuccessful. Great outing regardless. Beers, pizza, and ballpark franks. Need I say more?
Android continues it's climb in U.S market. Are we...
As per Mashable: Android has now gained ownership of a 3rd of the "SmartPhone" market (U.S). In related news, Blackberry continues to slip. How is Blackberry going to compete with the 'app' heavy iPhone and Android phone? See full article HERE
Yet more magic - Vancouver style.
Sorry for the delay folks. Here are a couple shots of our office space in Gastown, Vancouver. Gorgeous outside…gorgeous inside.
Where the magic happens.
Here are a couple more shots of our Toronto office. Let us know what you think.
Our New Look.
A big shout-out goes out to our highly talented designer for an overhaul of our logo. Very similar but a definite step up. Thank you so much for all your hard work.
Hireglyphics at FITC
A couple of our guy's dropped into this years FITC and met some great people doing business in this fantastic City of ours. One such company is ActiveDen. We stopped by their table and spoke with Lance Snider, the Lead Site Manager for ActiveDen in North America and he was kind enough to share some info on the Company. "With over 10,000 files to choose from, ActiveDen is the...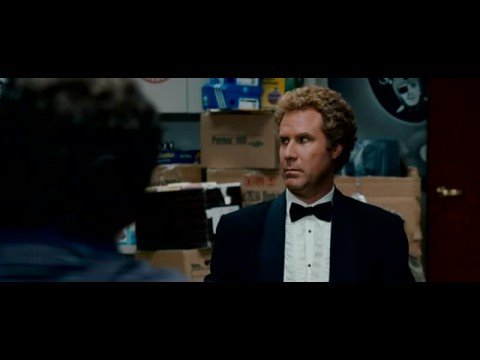 Go 'Nucks' Go!
Since Hireglyphics set up shop on the West Coast, it only seemed fitting that we took in a Vancouver Canucks playoff game. We like to think our presence at downtown Vancouver's Rogers Arena was the reason for the 'Nucks' game two success. Well, we can pretend it was anyway.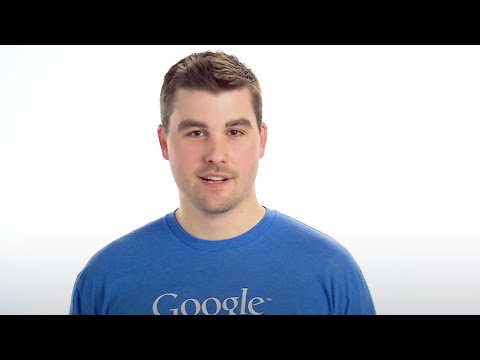 Spreading Our Wings... To Van City!
In order to keep up with the staffing needs of expanding tech companies, Hireglyphics has opened up shop in beautiful Vancouver. Situated in historical "Gastown", an area full of character, Hireglyphics opened its doors to lend a professional hand to the booming online gaming, web, mobile, social media, and green and biotechnology sectors. Established the year Canada became a nation, Gastown is...
Welcome to the Village!
A BIG welcome goes out to GameLoft from the crew at Hireglyphics. Welcome to Liberty Village. You guys will continue to flourish here.
LinkedIn Android App
Now there is no reason you can't download this app and stay connected with your colleagues, peers, prospects, and those you just "professionally stalk." As per TechCrunch: "As we wrote in December, LinkedIn finally gave users an Android app after launching apps for iOS and BlackBerry platforms. Today, LinkedIn's Android app has exited beta and arrived on the Android Market." View full...
Some kind words...
"Hi Mike, Want to let you know that I really do appreciate your hard work and keen interest in placing candidates. Really sets you guys at Hierglyphics apart from other recruitment firms which all too often dissociate themselves from the needs of their candidates - showing more interest in commission collection etc. for the post their trying to fill. Don't stop doing what you're...
Show Your Love!
Big congrats goes out to Ryan and the Lush Concepts team for their successful launch of the "Love Button" app. "We're thrilled to announce the launch of the Love Button App created in partnership with Cloud AdAgents and Virgin Mobile Canada. When a simple "like" just won't do, Facebook users can now show their LOVE with the Love Button App. Mandy Moore...
5 Tips for Hiring Managers When Selecting a...
Finding the right recruiter can be a challenge. In an industry where there is no shortage of controversy, knowing how to align your organization with the recruiter that best represents you can be difficult at times. Here are 5 tips to consider when finding the right recruiter for you: 1) Understand where your recruiters Industry focus and strengths are. Visit their office. Take some time and...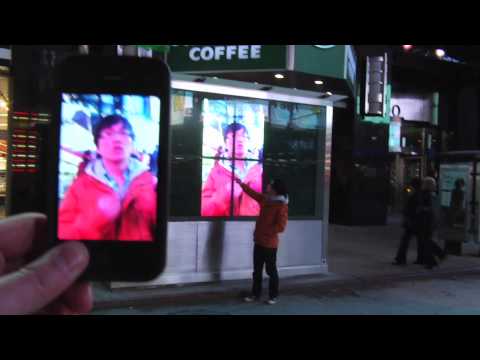 It's all about growth…
Although just a fraction of the memberships of both Twitter and Facebook, the growth rate of LinkedIn must have professionals salivating. I know it's good for us. That's for sure. NEW YORK, March 22 (Reuters) - "LinkedIn, the online social network for professionals and job seekers, now has 100 million members worldwide and more than half are from outside the United States." ...
Where to Find Us!
We are conveniently located in the heart of one of Toronto's top tech communities. Liberty Village is home to some of the most exciting company's in the City and is steeped in history. It is one of the most interesting historical communities in Toronto and where we like to call home. 
Did someone say Ping Pong?
This is where internal high-stakes negotiation takes place. It's do or die upstairs on the Hireglyphics loft floor.